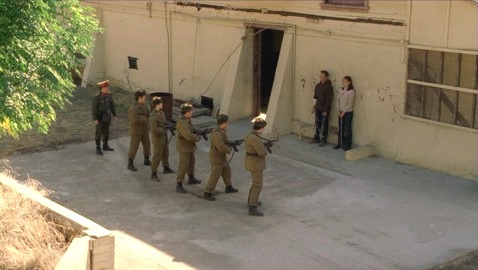 Tonight two guys and two girls get sent home. They will be remembered by few and forgotten by most; just a footnote in Idol history. So sad; but without this almost meaningful sacrifice; we will NEVER get to see Glee again$$ Let's face it; many of us can't wait until April so we can watch American Idol AND Glee. Glee is one awesome show$ Will Emma and Mr. Shue hook-up? Is Finn done with Quinn and Puck for good? And most importantly; how many other people will be sporting a cone bra in the Madonna episode? All good questions and none will be answered until APRIL$$ So let's get on with the killings$
Before we begin; who do you think will be going home? I think that both people that started each night are history. That means my first picks to go home are Paige and Todrick. The second runners-up for being the worst/most forgettable would be Jermaine Sellers; because he hit some TERRIBLE notes; and Lacey Brown; I think the majority of people didn't like what she did and she played everything a little too laid back. Let's see if I'm right$

OH$ One more thing. Why in the hell are they having Kris Allen on the show so soon?? He's the reigning Idol for the love of Mike$ Shouldn't he be held at least until the top ten are decided?? Maybe that's just me. What do you think?
Normally I love the group sings but I didn't dig this one. Maybe I just don't like the song. I don't think I've heard it before so that could be it. Oh well. Better not bitch too much about the group sing yet we've got QUITE a few to get through before the season is over.
The girls are up first. Soibhan is safe. Haeley is safe. Michelle is safe. Katelyn is safe. Katie and Janell are left. Katie looks like she's going to throw up. And it's Janell going home. Didn't think it was going to be her.
Allison is back with her new song. I'm not sure if I like it but I do like her$ Allison rocks$$$
The girls are up again. Paige is safe$$$ Good for her$ Lacey is safe$ Wow$ I got that wrong. Lilly is safe. Crystal is safe. Ashley and Didi are last and it's Ashley going home.
Good by ladies. We'll see you in the audience...maybe.
Now it's the guys turn on the sofas of death. Big Mike is safe. John is safe. Aaron is safe. Todrick is safe. Man; I'm as at this$ Tim and Joe are last and it's Joe going home. It's a
VFTW
victory$$
Oh boy. Idol Gives Back is going to be back this year. Yay.
We find out who the last guys is to go home. Casey is safe. Jermaine is safe. Lee is safe. Andrew is safe. Tyler and Alex are last and Alex and him mullet are SAFE. Tyler is going home$$$ Shocking$$
Well; I guess I'm not psychic. Were you?